October 20, 2020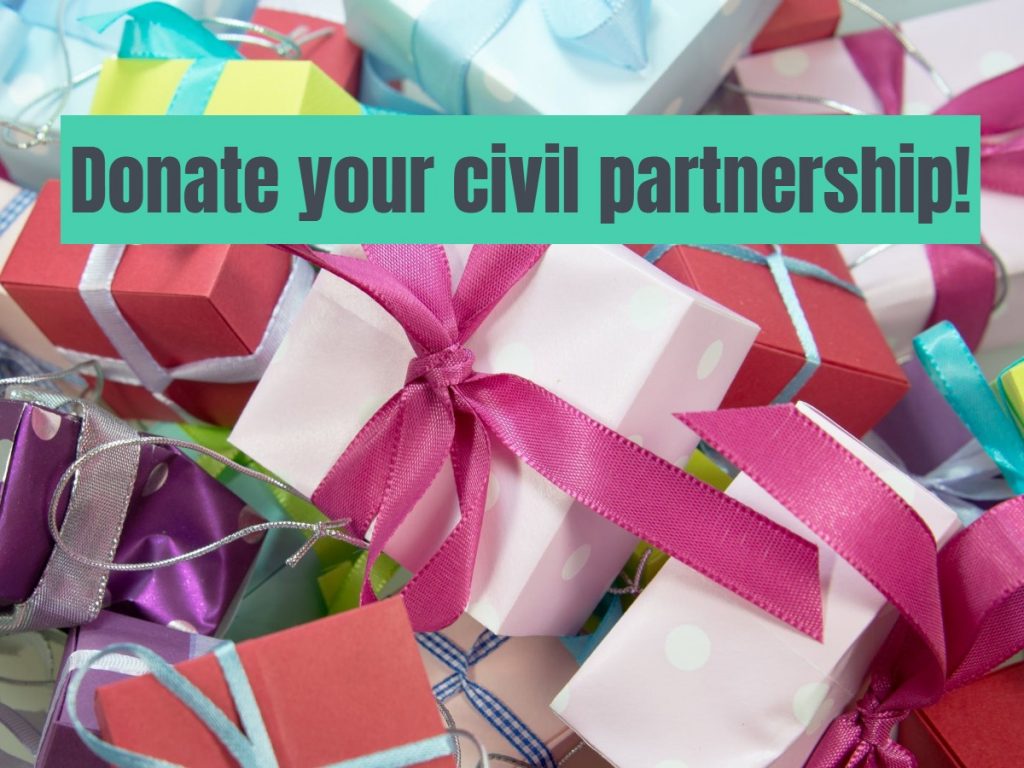 Are you having a civil partnership but don't want to receive any gifts? Why not ask friends and family to donate to our campaign instead? You can celebrate your union by helping as many people as possible hear about and get the chance to have a mixed-sex Civil Partnership!
We will set up a JustGiving page for the first 5 couples who want to do this and send them a free ECP mug to show our thanks. Email us at hello@equalcivilpartnerships.org.uk with subject line DONATE MY CIVIL PARTNERSHIP.
For anyone else, it takes less than 10 minutes to set up a page at https://www.justgiving.com.
Or you can simply ask loved ones to go directly to our Go Fund Me page and leave a donation in your name.